Black Women's Educational Alliance
Black Women Working Diligently To Effectively & Efficiently Achieve Our Goals
As dedicated and committed members of BWEA we will continue to distinguish ourselves by first directing special attention to our own educational preparation, professionalism, organizational involvement and community service.
BWEA members will continue to provide exemplary service that impacts significantly on the growth and development of our children and young adults.
We endeavor to bind ourselves together in an effort to meet all challenges. We dedicate our energy and resources to the improvement of self and community.
We will be persistent in perpetuating the principles of BWEA through the exchange of ideas and the development of strategies for the realization of our objectives. We will network for the purpose of recognizing addressing and resolving common interests and concern.
We will continue to provide dynamic leadership as we work to achieve our goals.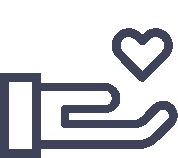 "In unity there is progress."